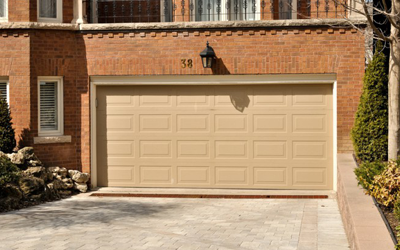 When it comes to remodeling or redesigning the home, a homeowner wants everything perfect as per his preferences. The most common mistake a homeowner do is that they usually carry design process and overlook the functionality of the door. Selecting a quality garage door is somehow a big deal as most of us don't know what to look for in a door. If you are planning to get a new garage door for your home, then you must look for all the requirements that should be there in your door.
Below are the few tips that help you in getting the right garage door for your home:
Check For The Elements
When choosing a garage door for your home, you must consider choosing the material which is not affected by the seasonal changes. On the basis of the location and temperature of the area, one must go with the material that can easily accommodate any weather changes.
Analyze The Door Type
You must make sure that a garage door you are choosing must fit the unique specifications of the garage. It's ideal to pick the option which comes with some additional features which you can choose to install.
Consider The Security
Being a homeowner, you must ensure your house must be well-designed and consider security an utmost priority when it comes to garage doors. You must avoid picking the decorative door option as it does not attract the burglars. You must always choose the functional garage door at first place.
Prefer Family Lifestyle
One of the most important factors that are not to be ignored is your lifestyle. You must make sure your chosen garage door must reflect your lifestyle just like your home which makes your house to feel great.
Once you have chosen a garage door for your home, make sure to maintain it regularly with the help of a professional garage door specialist. If you are looking for services that ensure your garage door still sound, then you can hire our experts at Peel Garage Doors.