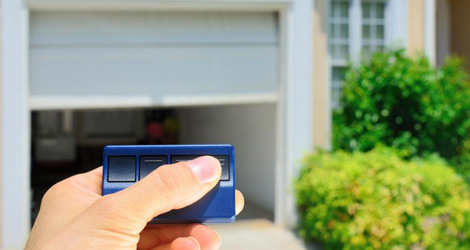 Is your overhead door automatic? Do you use a remote to operate your garage door? If yes, you might be enjoying both hassle-free and convenient door operation.Along with convenience what matters the most is your garage's safety that can be used by installing locks. Though regular locks are effective in maintaining the door safety, they can be easily hammered.
With the advancement in technology, even the overhead doors can enjoy the enhanced security features with keyless locks. Moreover, few manufacturers supply keyless activated garage doors that not only offer automatic operation but also additional security. With so many door styles and materials out in the market, selecting the right automatic garage door that offers security features is necessary.
Some benefits offered by the keyless activated door locks include:
No Keys Required
By installing digital locks on the overhead doors, there is no need to worry about the lost keys as these locks don't require a key for the locking or unlocking purpose. It means you don't have to a carry a key wherever you go and will also not have to face any garage lockouts.
No Unwanted Access
Since the door opens up whenever you enter the security code or press the remote or smartphone button, no one can enter your garage without permission. This prevents the risk of intruder attack in your absence. Moreover, certain keyless overhead doors permit temporary security codes so that your family members can access the door when you are not at home.
Saves Time & Hassles
Unlike traditional locks, keyless locks don't require keys for locking and unlocking. This means you won't have to get out of your vehicle to unlock the door and press the push button. In this way, a homeowner can end up saving time and hassles. In other words, keyless activated overhead doors offer comfort and convenience.
These are some of the common benefits offered by the keyless door locks which compel the homeowners and businesses to install modern automatic doors that favor keyless locking mechanism. If you are looking for an experienced garage door technician in Brampton, feel free to contact us at Peel Garage Doors.