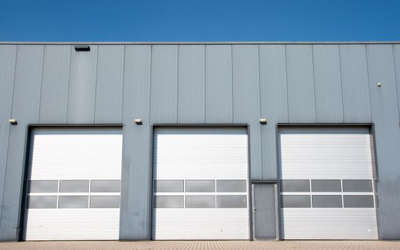 If you are planning to install a garage door or replace an old one, there are hundreds of door designs and styles available in the market. Choosing a perfect one out of them can turn out to a stressful and frustrating task. In case, you need a luxurious door, timber material is best for you. If you are on a tight budget, go for steel or aluminum one. In addition to material, garage doors are also distinguished based on their way of operation too. If your garage is small, consider installing roller doors. In case, its large, go for sectional door categories.
Here are some ways to help you find the best overhead door based on your needs:
Roller Doors
So, you are not financially sound and looking for an economical priced door. If yes, roller door is here to serve your purpose. These doors are made of corrugated steel and operate by rolling up and away. It consists of a small roller steel drum that sits at the top of the garage opening. This door is an ideal choice, if your garage has a limited space.
Sectional Doors
As the name suggests, these garage doors consist of sections that open up to the top. They are greatly responsible for improving the curb appeal of a property, generally due to beautiful designed panels or sections. These panels fold up, whenever the wall switch and the remote button is pressed. These doors utilize little overhead space and generally needed wider space for installation compared to roller doors.
Designer Doors
If you want to own a door that offer the best looks in the entire neighborhood, then opt for designer doors. They are available in wide range of attractive designs and unique finishes that are specially tailored to meet your style needs. They either follow the sectional or tilt operating mechanism to open up, depending on your preference. Designer doors are often costly, but can add a lot of value to your home appeals.
Timber Doors
For those who want a natural but luxurious looking door, timber is the obvious choice. These doors can work with every complementary color and offer classic wooden finish. They are quite costly and available in red to dark oak shades. They are a perfect alternative to steel garage doors.

Choosing a residential garage door is a personal decision that can improve the home looks along with providing safety. If you want to install a brand new door that matches your style and needs, consult our installers at Peel Garage Doors right away.