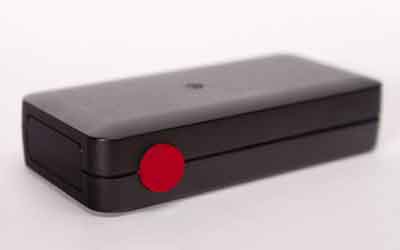 The photo-eye of an automatic opening overhead door is a safety feature. When the photo-eye senses any obstruction, it stops the door to get closed and prevent damage.
The significant role of photo eye-sensors in your door is your safety. Over time or due to your negligence, it sometimes stops to work and become unable to close the door. Though it delivers some problems, you can't neglect the importance of photo eye-sensors in your garage door.
How It Works?
The photo eye sensors are mounted on either side of your garage door. These sensors release the beam, and when these beam contacts each other, your doors begin to get closed. In case anything interrupts the beams, they will stop working.
Anything means it could be, your family member or any other object even dust on the lens which stops the beams to contact each other.
This feature turns out to be beneficial in protecting your family member and your belongings from unwanted damages.
What If Photo-Eye Sensors Do Not Work?
As stated above, the photo-eye sensors will not work in case, it finds something in its path. So, first of all, start noticing what is disrupting it and keep it clean. Another reason, it may get broken accidentally.
Photo eye-sensor is a great safety feature, and you have to make sure these are aligned for smooth performance. If it stops to work, immediately call us at Peel Garage Doors. We are your locally owned and operated garage door services company in Brampton. Our team of overhead door technicians is available 24/7 and provide same day response.