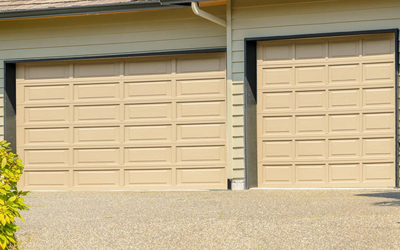 Garage doors add value to our sweet homes and have made lives comfortable and reliable than ever before. But the sad part is, these doors and openers never receive the care and attention they need. And a damaged door is the one that needs to be addressed right away. If ignored, it ends up in serious consequences or even life-threatening things in the worst case. The most common causes that might end up in a faulty garage door includes- cables break, spring break, rollers wear out, garage door opener wears out, or hinges wear out.

Damaged Garage Door Risks
If you are delaying the repair and maintenance of garage doors, you'll have to encounter serious problems either today or in the coming time. Here are a few major risks that come up with a faulty garage door. Here you go!
Personal Injury: In case you have a weak cable or worn-out torsion springs, they give an open invitation to serious health injuries or might lead to death in extreme conditions. In fact, if the cable or the spring anything is damaged, the door will definitely close with full force immediately that might lead to bone fractures. So, if you find slight issues in the cable or torsion springs, you must consult some expert services in the first place in order to avoid the health damages.
Car Damages: A faulty garage door can be worst especially when it comes crashing down on the vehicle which is entering the garage or coming out of it. As garage doors are quite heavy in weight, it will lead to serious damages to your car. So, it's better to fix the things in advance rather than paying it later and compromising on your vehicle safety.
Cement chipping: On average, a garage door usually weighs more than 500 pounds which is not at all small things. Now imagine this garage door falling on the floor which is made of delicate and expensive marble material. You'll really have to undergo heavy expenses and face inconvenience too. So, instead of paying so much on the flooring and cement chipping, it is a better alternative to fix your faulty garage door.
Garage Door Replacement: If the issues in a garage door don't get fixed at the right time, it will eventually damage the door itself and reduce its lifetime. As a result, you'll have no option left than replacing the door with a new. If you ever find even minor malfunctions in your garage door, you must address it right away. Anyhow, in extreme cases, you'll need professional help. Well, in that case, you can reach us anytime and we'll assist you with best services instantly.