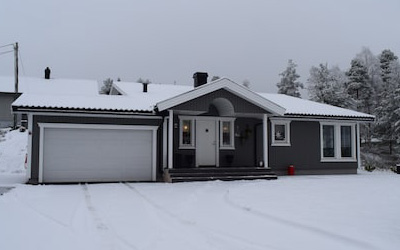 Winters are on a roll, and it's the high time to prepare your overhead doors to compete with the cold weather. No matter, which material your door is made up of, it is essential to prepare and maintain it to prevent costly repairs. With preventative maintenance and inspection at regular intervals, you can boost the performance of your residential garage door along with ensuring a smooth operating mechanism. If you are planning to make your overhead door ready for winters, here are some tips that can help:
Lubricate the Moving Parts
In excess cold or snowy weather, the door components such as rollers and springs may stick to the tracks, thereby preventing the door from opening. To make sure you won't have to apply a lot of force to operate a steel garage door that too in the cold months, consider lubricating every moving element with high quality lubricants.
Replace the Weatherstrip
Weatherstrips are generally installed at the bottom side of the door and wear out more often than any other element. It acts as a seal between the garage door and the external environment. Weatherstrip plays a vital role in preventing the seepage of cold air and moisture in the garage. If you notice that your overhead door weatherstrip is cracked or worn out, get it replaced as soon as possible.
Check the Door Switch
In winters, moisture can wreak havoc not only on your door but also the wall switch and keypad. It compels your external switch not to perform as desired. As a result, the switch or keypad battery may drain off quickly, thereby preventing your door to operate. To avoid being stuck out of the garage, it is important to replace the keypad batteries in advance.
So, these are some of the easy tips that can help you in preparing your overhead door for the cold winters. If you are looking for a full-service garage door repair company in Brampton, look no further than our licensed technicians at Peel Garage Doors.