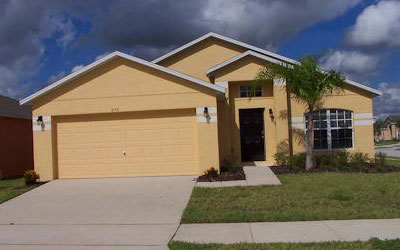 The garage is the most vulnerable area of your house. Most of the homeowners take steps to shield it against robbery. Some of them have barking dogs, security system, motion detector lights or an alarm system. Your garage is a common and attractive target for thieves to gain entry into your house. An overhead door is just like a golden gate for intruders and it makes your home prime target for them.
When you are thinking about the security of your house, the garage is sometimes forgotten. It can create problem for you because it is one of the biggest home security vulnerability areas. Think about it and make your home and garage extra safe. Here are some smart ways to secure your garage and lessen risks to your family and premises.
Alarm the overhead door: If you are installing a home security system on your property, don't forget to alarm the overhead door. Most of the people forget about it or leave the door un-alarmed to avoid the additional hassle. By having the right alarm system, it is easy to line up your garage door with an entry sensor. It includes an extra protection plan to your door.
Motion sensing lights: Outdoor motion sensing lights is the best and natural deterrent for unwanted guests. Motion detector lights come with your security system. These lights have infrared waves that observe body temperature and moving objects like animals, cars and people.
Don't flaunt your stuff: Flaunt your stuff is one of the easiest ways to tell someone that you have stored valuable stuff in your garage. Having large or uncovered windows on the door make it easy for thieves to check what is inside and lure them in. It does not mean that you install a door without windows and get rid of the natural light they provide. In order to protect your stuff, you can make it harder to see by using curtains, blinds or opaque films.
Upgrade the opener and remote: Most of the people leave their opener remote in the car. In case the car is broken into and the remote is mounted on the visor, an intruder can open your garage easily and get entry into your house. Having a keychain remote is the best option.
Reinforce the garage door: If you have more than twelve years old garage door, you need to think about a new door. Nowadays, the overhead doors come in various styles, material and the most important thing these doors have a security system.
There are various things that affect the security of your overhead door or house. You need to pay attention to your door. Many items that you have stored in your garage can be big bucks for intruders and may be very expensive for you to replace. If you have any query regarding garage door safety, you can ask from our representative at Peel Garage Doors.