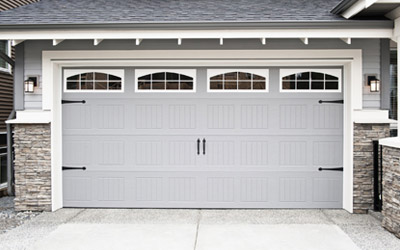 A garage door is that part of your home that improves the overall style of your garage space. It's not only enhances the beauty, but also maintain the highest security level of the garage area. If there is any kind of issue going with your door, then an unwanted threat can enter you home easily. It is necessary to aware of all the major elements of the door and the issues going with it for the proper working and security. You can contact with some reputable garage door repair services who give you proper maintenance of your big door.
You must aware of some important elements of your garage door that should be maintained to gain long-term functionality:
Garage Door Opener
There must be a proper installation of the garage door opener to have an accurate functionality of the garage door. One must have the appropriate knowledge about the opener types and its mechanism in detail as a homeowner.
Springs
Garage door spring ensures the proper closing and opening of the door. There is need of regular check-up to get aware that they are working properly. If you find any kind of issue with your garage door spring, you can take help from the professional technician.
Cables
Cables are one of the necessary parts for the proper operation of the garage door. They are helpful in lifting the garage door in order to pull it up and set it down back. The length of the cable depends on the type of door. To have a proper installation of the door cable, you can go with a professional technician.
Rollers
Rollers are those materials that help the cables to move along the path. These rollers are available in both large and small sizes which you can install according to your door size.
Sensors
Sensors are the useful option for the home security if there are pets and kids in your home. These sensors do not allow the unwanted entries in your home.

A garage door keeps your vehicles safe with the help of excellent features and high-quality spare parts. If the garage door is not opening and closing properly, then there may be a problem with one of the components of the garage door. You must go with the professionals who can repair the necessary garage spare parts at Peel Garage Door.