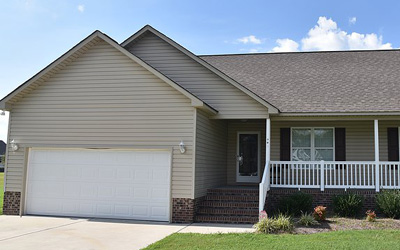 Like it or not, winter is right around the corner. Like other appliances and equipments of your house, an overhead door requires proper maintenance and repair service to run properly during the winter season. Your garage door deserves as much attention as your home appliances.
If you are not performing the maintenance and repair service, you are not only compromising with the performance of garage door, but also take a risk to safety and security. During the winter season, when you open and close the overhead door, the cold air fills your garage.
Your garage door is the main entry point of your house, so you should maintain it to perform well in every season. A damage or cracked door is the greatest entryway for insects, pest and also for intruders. In order to protect your house from pests and burglars, winterize your garage door.
Inspect all moving parts: It is highly recommended by experts to do a regular maintenance to analyze your overhead door before the temperature goes down. An automatic door is made of various small and large parts that helps to move the door. You need to check all the moving parts and lubricate them, if required.
Insulate the garage walls and door: Insulation is the only way to keep warm air inside the garage. If your door is not insulated, it is time to think about it. If you have an old or damaged door, replace it with a new one. You will get a huge range of insulated doors on the market that suits your budget and premises as well.
Lookout weather stripping: Weather stripping is situated at the bottom of the door. It prevents the entry of insects, pests and debris. With the regular use of door, it becomes brittle and cracked. A damage weather seal allows air to come inside the garage and create cold drafts. If you feel the cool air inside the door, check weather stripping first and change it, if damaged.
Inspect garage door track: Track helps the door to move while you open and close it. If it gets debris, it affects the operations of the overhead door. Over the time, dirt builds up and you may face problem to open and close the door. So, for the smooth operations, remove all the dirt and debris from the track.
Organize the space: When it is snowing outside during the winter season, you don't like to park the car or other vehicle outside the garage. Probably, you want to park it inside. If you have plenty of valuables and a number of boxes and garden tools in the garage, organize them in a very well manner to park your car.
After following all these tips, you will be ensured that your overhead door is ready for the severe winter season and it helps to keep your utility bills down. Call Peel Garage Doors Brampton before the overhead door gets stuck in the severe winter weather.