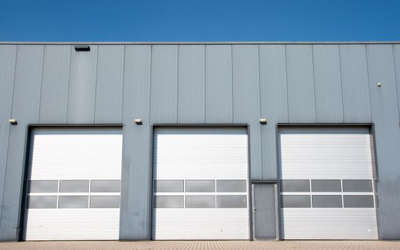 Summers are harsh on both natural elements and man made inventions. In the scorching heat, its generally impossible to protect your home structure and belongings from adverse effects of sun rays. One of the most common elements that suffers the most in summers is a garage door.
Most possibly, the paint and luster of a door may destroy, or it may ask for periodic lubrication. Along with this, residential garage doors are more prone to make unusual noises during summers compared to winters. To make sure that your automatic overhead door performs well.
Here are some tips to be followed:
The foremost thing that should be done to inspect a garage door is a visual and audio inspection test. For this, you have to deactivate the automatic operating mechanism of a door, thereby allowing it to operate manually. After this, slowly drag the door upwards and listen to the unusual sounds.
Allow the door to close and open it again, this time to visualize the visible components. If you notice anything unusual, or any cracks or damage to rollers or springs, get them replaced from a garage door repair technician.
Clean away the door with a piece of sponge or just give it a wash to identify the visual repair signs before they actually turn up to become life threatening. Clear away the garage door panels and weatherstrip to remove any dust particles that may be inhibiting the door performance.
Inspect the door tracks and remove any sort of dust, dirt and accumulated debris in the corners of the track. Since tracks are the only elements that are exposed to outside elements, they tend to become dirty soon. If left ignored, this issue can greatly ruin the overhead door mechanism.
Lubricate all the moving parts of the door, at least once in a month to prevent weird sounds and early wearing of door components. Doing so can greatly help in extending the lifespan of a residential garage door along with improving its working.
These are few garage door maintenance tips for summers that should be followed to enhance the working of an overhead door. If you are looking for a reliable company that can install and repair garage doors in Brampton, our experts at Peel Garage Doors are here to serve you.