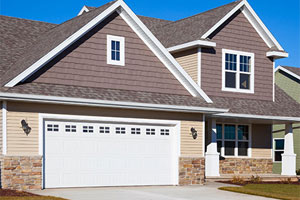 Like your home and other appliances, your overhead door also requires an annual maintenance inspection by professionals. Some savvy homeowners try to ensure the good condition of their door with proper maintenance tips. Experts suggest that a garage door is something that must not be overlooked at all.
Have a look at some of the tips for ensuring the tip top shape of your garage door.
Visual Inspection: This is something you should keep in your 'to-do list' always. There's no harm in inspecting your door every month. This way, you will get an insight into the mechanism and well-being of the parts of the door. Check for any damaged springs, frayed cables and broken panels. For the repair job, you should always rely on a professional technician.
Balance Test: Balance test should be performed twice a month. Turn off the opener and operate the door manually. If you find any difficultly in operating the door manually, you should call a professional to fix the issue.
Reversing Mechanism: Reversing mechanism is designed to ensure the safety and security of your family and pets. You should check this reversing mechanism every six months. For this, just place a thick wooden plank in the middle of the door and let it close. If after sensing the object the door reverses back, the mechanism is working perfectly. In case the door doesn't go back, call a professional immediately for help.
Panels: A garage door consists of various parts and panels. And you should ensure that they all are in proper working condition. Check the panels for any damage or crack. If you find any issue, contact a reliable technician for the replacement of such panels immediately.
Lubrication: Garage door parts such as rollers, hinges, and tracks should be lubricated bi-annually. This is necessary to protect your garage door from any damage and it will also save you lots of money down the lane.
If you are looking for a professional garage door company in Brampton, call Peel Garage Doors. We offer a wide range of garage door repair and maintenance services throughout the Brampton area to meet your needs.