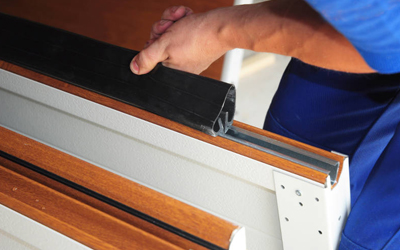 Over time, your garage door may start creating problems like irritating noise, issues in operations and more. Slow opening & closing is among the common garage door problems. Normally, a door takes 12 to 15 seconds to open and close. So, if your overhead door takes more than 20 seconds, it is time to make a thorough inspection.
This can be very frustrating and annoying for you and require immediate solutions. The following are some of the reasons behind the slow opening garage door as well as the solution to fix it.

Solutions For The Slow Operations Of A Garage Door
The most common slow opening garage doors can be fixed with lubrication. Lack of lubrication can cause dryness in the parts of your door. In addition to this, overtime or lack of maintenance can also result in the slow operation of your door. So, it is advisable to spray high-quality lubricants on the various parts of your garage doors, including tracks, brackets, hinges, springs and more. After lubrication, move your door so that lubricant can spread quickly.
On the other hand, some garage door models have speed setting controls. These controls may be adjusted in a way that slows down your garage door operations. So, you need to check this and adjust it correctly.
In case neither lubrication nor speed control setting fixes the problem, call garage door professionals at Peel Garage Doors in Brampton. We specialize in providing installation, replacement, repair and maintenance of all makes and models of garage doors. Call us for affordable yet top-quality garage door solutions.