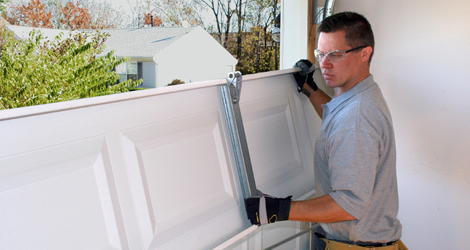 When it comes to installing a new garage door, it can be tough to find a team of experienced technicians to install the brand new door. The garage door is a valuable possession of your house, so as a homeowner, you would not want to take any risk with it. A poor installation can lead to an unsafe environment.
Your garage is a space where you park your car, store your extra furniture, garden equipment and much more. That is why it is essential to get the installation service from a reputable and trustworthy company. A properly installed overhead door prevents thieves from gaining access to your house. When it comes to repair the door or install the new door, don't trust just anyone to install it. Before hiring a person, you need to consider a few essential things. Here we have listed a few important things that will help you to choose the right company.
Business location: It is one of the most important things to consider when you are looking for a garage door installer in Brampton. When you call a company to hire their services, make sure you ask the company's representative about their company location. Also ask them from how many years they have been in this industry. If the company's representative unable to answer your questions, leave it and search for another.
Company reputation: Before making your decision, take your time to do some research. If you don't have any idea that you hire a reputed company or not, it is better to speak with your friends and colleagues who may have used a particular garage door repair company in the past.
Transparency: Make sure the company that you choose to handle your garage door installation service should be transparent. The company should not be charged any hidden charges with their services. A reputable garage door company will inform you about service charges before starting a job on your door.
Credentials: It is good that you hire a reputable and trustworthy overhead door repair company. But it is also important to check their credentials before hand over your project to them. Nowadays, a number of garage door companies available in the market and some of them are fraud. That is why it is important to check their credentials.
Past experience: If you know what you are looking for, it can be very easy and helpful to find the experienced company. If you are searching online, read the company's review. It will help you to know about the experience and knowledge of the company's technicians.
Some garage door companies provide guarantees for repair while some offer for installation services. You can look for a company that will provide you both of these. Ask some important questions before hiring a technician. If you are looking for a garage door installation company in Brampton, look no further than Peel Garage Doors.