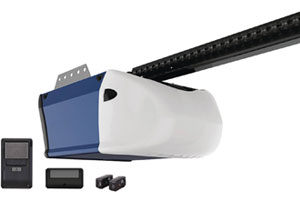 Garage door opener is one of the most important part of your garage door. There was a time when you had to manually pull up and down the whole garage door. This obviously created a lot of inconvenience for the garage owners but today you don't even have to get out of the car to open it.
Simply press the remote and open it. Garage door opener definitely holds value and one should take care of certain things before buying a new one.
Also, you can ask your friends or neighbour to guide you in choosing the best one based on their own experiences.
Useful tips when buying a new garage door opener:-
Type
You should decide first, what all features are you looking for? What kind of models or brands you prefer? Even keep in mind the installation process as there are openers which you can install on your own, while others need a Professional.
Noise
No one would want a garage door opener which creates a lot of noise while operating. If you can't stand the noise at all, go for the belt driven openers as they are quite low on sound and even very easy to operate. Yes, there might be some price difference but if you can afford, choose the belt driven.
Security
Security is the most important feature, when it comes to buying garage door opener. Try to look for openers which have rolling code technology installed to it. This really helps in preventing any unwanted guest entering into the garage and creates a new code every time you use it, thus keeping thieves away from the garage.
Battery backup
A garage door opener should have a powerful battery backup as there might be times when there is no power. It is not common but who knows, when you are faced with it? Also, it should have a manual release, else you won't be able to use it at all in such cases.
Speed
There are models which are faster than others. Keeping security in mind, go for the one which operates slowly as you don't want it to trap someone when it closes. Don't choose if it is too slow, else you will be irritated every time you use it.
Safety
One of the important aspects of a garage door opener is the safety which it has to offer. Every garage door opener should have auto-reverse mechanism.This really helps in protecting it from falling onto something and injuring someone or damaging the car.
Still can't decide which one to buy? Don't worry, our professionals would be happy to guide you choose the best and the latest garage door opener, keeping in mind your budget.