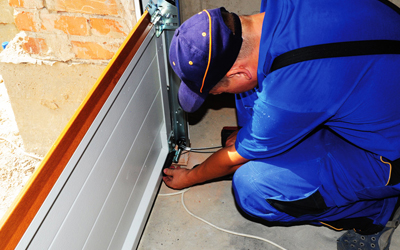 The performance of a garage door can get affected with the changing weather conditions. Many individuals complain that their door often requires too much of force to open up in the winters in comparison to summers. The reason being the tough weather or harsh climate.
If you want your overhead door to stay unaffected with the changing weather, there is a need to get it insulated. Other benefits offered by an insulated garage door are:
Regulates Temperature

An insulated door plays a great role in maintaining an ideal temperature in the garage. No matter, it's summers or winters, it will pump away the heat and cold from the interiors. This will make a garage door energy efficient and helps regulate a stable temperature with no extra expenses.

Controls Sound

Ordinary garage doors don't prohibit the outer noise from entering inside the garage, nor do they prevent the garage noise from being heard outside. To deal with the noise issue, insulated doors play a great role. They control the sound level and allow you to work in your garage peacefully.

Lowers Energy Bills

Since insulated doors help regulate the temperature inside the garage, they offer long term money saving benefits. This is because you may not need to install a cooling or a heating appliance to get rid of the excess cold or heat. The energy efficient features of insulated doors make them the ideal choice for those who are aiming for lower energy bills.
So, these were the most common benefits offered by an insulated garage door among many others. If you are planning to install a new garage opening, we would recommend you to go with the one that offers insulation benefits. Contact our technicians at Peel Garage Doors for 24/7 overhead door services in Brampton.