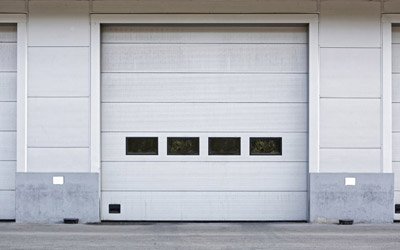 A garage door is the largest and heaviest moving element of a home that tends to gain visitor attention. With many varieties of overhead doors available, one can make an easy and better choice. But it often leads to a confusion as to what door category and material to choose. If you are thinking to install a steel garage door, then you are on the right track as this material offer many great benefits in an affordable price.
Some effective benefits offered by steel doors are:
Durable
Steel is considered the strongest material that is both durable and strong. This allows steel garage doors to resist damages and last longer. Moreover, this material requires little of maintenance and repairs compared to the wooden categories.
Energy Efficient
Insulated steel doors that involve polyurethane for insulation plays a great role in offering a warm and cozy garage in winters. This helps in mitigating the needs to install heating and cooling appliances for maintaining an appropriate room temperature. Due to elimination of additional appliances, steel insulated overhead doors play a major role in reducing the energy and utility bills.
Affordable
With the advent of modern doors and designs, garage door installation is becoming a pretty expensive investment. Every door model comes with different price tag depending on its style and material. Out of all the categories available, steel garage door is the most affordable and durable one. Even a good quality or branded steel door won't affect your budget much.
Maintenance
If you are a busy homeowner who hasn't enough time to concentrate over garage door installation, then investing in a steel door is the best possible choice. Moreover, for long term protection against rust, weatherstrip its bottom and paint it with a weather proof paint. Try to lubricate it once in a month to ensure smooth performance.

These are the few benefits offered by steel garage doors. Whether you want to install a new door or want to repair the old one, our garage door installers at peel garage doors can assist you.