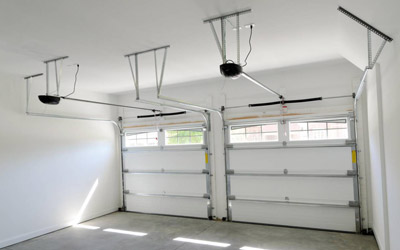 The advent of technology has introduced the world to automated garage door remote. The invention of door remotes have given a significant hike to the number of people demanding automated doors. The reason being, these remotes tend to offer convenience along with simplicity. It is a simple device that can be easily kept in your car and pocket. While returning home, you don't have to get off the car to open the door. All you need to do is press a button to send the signals to the door control box. Immediately after receiving the signals the door will open automatically.
Easy to Operate and Use
This simple device is handy and very easy to operate. It can be more beneficial for elderly, weak or physically impaired people. Installing this electronic device render freedom to the elderly persons to open and close the door without anyone's help. Now, people don't have to struggle with the doors or leave their cars, just with the push of a button, you are sorted. The features offered by these remotes render ease along with protection.
High Security Features
Automated door remotes render highly secure features. They are accompanied by an opener that has in-built high security features. The rolling code technology changes the security access code every time you use it. You just need to make sure that the remote is always kept in a secure place. It is advisable to do not keep the remote in the car especially when it's not parked properly at its place or you aren't around.
Numerous Style and Materials
These handy tools can be availed in numerous styles and designs. They are available in sleek, professional styles in vibrant and soft colors. Black and silver are the two common colors that mostly people prefer but the standard models also come in white color. You can get them in any color and the best part is they can be customized easily. The pieces and accessories can be matched to get a remote that looks great. You can search for numerous remote styles over the internet. Many manufacturers showcase their products online.
Find the Right Remote
Finding the right remote is crucial to begin a new day. This one simple product can make your life easier and convenient. This is the reason why a large number of people heading towards automated doors with remotes.
If you want to install or repair automated garage door remote, feel free to contact our professional technicians at Peel Garage Doors.