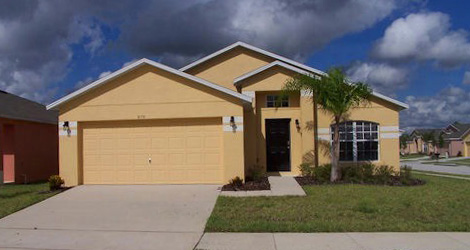 Your garage has a lot of space inside it to carry out various tasks and activities. You can use your garage for a number of reasons like converting it into a mini office or workplace, use it for studying, partying or anything for that matter. All these activities require one thing to make them work effectively i.e. soundproofing the garage. Whether you want that no sound comes inside your garage from outside or don't want to send your own sound outside disturbing people, sound proofing your garage is a must for both of these. Following are some proven methods to sound proof your garage to help you stay relaxed in your garage.
Tips To Make a Garage Door Soundproof
Cracks, Gaps & Holes Fixtures
The first and foremost step to soundproof your garage is by fixing up any cracks that might have developed on your garage door walls, door etc. Try to cover up any holes or gaps you come across the garage and the door. This will prevent sound from getting in or going outside through any of these openings. Use of latex caulk for sealing holes and cracks is also a good option.
Cover Up Windows
After securing your garage door and other openings, its time to focus on windows. Windows can let pass sound inside and outside very easily. If you can adjust soundproofing for some natural light, don't mind using window panels or thick curtains to absorb any kind of sound. Insulated blinds is also a great option to make your windows soundproof.
Pasting of Egg Cartons
You might get surprised at this but pasting egg cartons inside or outside the garage walls, help in preventing sound travel across the wall. Egg cartons have this special quality of absorbing echoes and sounds and reflect it back to its original source. A pretty cheap solution to a very big problem of sound proofing your garage.
Garage Door Insulation
This is probably the most effective way to make your garage soundproof. There are a lot of ways to insulate your garage door i.e. using drywall, trimming, painting to give a finishing. Drywall not only helps to absorb the sound but also changes the look of the garage door completely. Insulation sheets also help to lower your energy bills by controlling temperatures, thus proving double beneficial for you
Using Sound Absorption Sheets
If you want to soundproof your garage only occasionally, then you should go for temporary solution of using sound absorption sheets. These sheets are capable enough to absorb any kind of sound from inside or outside the garage. This is recommended for those who don't want to mess with the looks of their beautiful garage door.
Ask The Experts!
Peel Garage Doors is the leading garage door service provider in Brampton. If you are not able to soundproof your garage on your own, let our expert professionals do it for you. We provide quality garage door services at the most affordable prices, making us one of the most popular name amongst the garage door service providers.