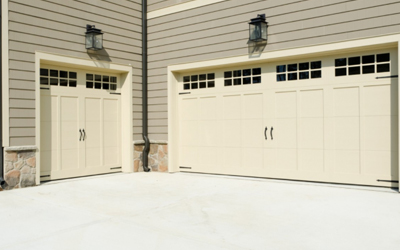 If you are going with garage door breakdown, then it's crucial to hire a professional technician as soon as possible. This will ensure a safe and secure home away from an unauthorized threat. When it comes you find a garage door repair company, must choose the one which makes repair the same day you call them. Apart from receiving the convenience, must assure you never get overcharged or face any garage door scam especially during the emergency case.
In order to avoid garage door scams, must follow few questions that take you to the right garage door company:
Q1. Ask Them To Represent Their Garage Door Repair Company?
Most of the garage door scammers represent his services with a fake company name on call. To ensure that they are not fraud, you must check the company name online along with other essential details.
Q2. Ask Them About Their Garage Door Repair Services?
If you have any doubt about the garage door repair technician, must ask them to provide with the services that they offer. A point, when services do not match with the speaker, it's best to hang up the call and call another company.
Q3. Ask Them For The Company Address?
It's crucial to ask for the physical address of the company before making any kind of deal. Only a reputable companies have offices and showrooms where they display garage door components. By knowing the address, one must check them on Google Maps or visit the nearest showroom to verify them.
Before making any deal, one of the easiest way to avoid garage door scam is to put a few questions from the technician. For professional installation, repair and maintenance, you can hire our professional garage door repair technicians at Peel Garage Doors.