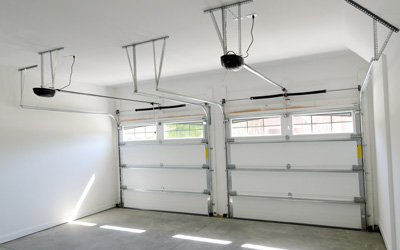 Nothing can be more frustrating than dealing with a stuck garage door, especially when you are in a hurry or getting late for the office. Many of us might have encountered this situation and very well knows how hard it is to deal with it.
Hopefully, most of the modern doors come with a pre-built side door that provides easy access during an emergency situation, but there are still many traditional style doors that lack such side entrance. In case, you have installed a traditional door or the one without a side entry, follow the given steps to try open a stuck automatic garage door.
Try To Open It Manually
If you are attempting to open this giant door manually by raising it up, don't forget to pull the red-corded rope that turns off the electricity. In case, the door opens up easily, the problem must be with the electrical mechanism of an opener. The best solution to this problem is to call a licensed garage door repair technician for service.
Inspect The Door Tracks
One of the common reasons behind a stuck door is misaligned tracks. When a door comes down on the ground with more force, it damages or bumps the tracks and the frame edges get bent inside it. This makes an overhead door hard to open up even with the repetitive pressing of a push button on the remote. The ultimate solution to this issue is to get the tracks aligned by the experts.
Check The Remote Batteries
In some of the cases, the actual culprit behind a restricted door mechanism is a faulty remote. Often in panic and confusion, homeowners forget to replace or change the remote batteries which are simply dead or not working properly. Whenever you fear that your overhead door is not working or stuck, consider replacing the batteries and try to open it again.
So, these are some of the easy steps you should follow while inspecting a stuck garage door. If you are looking for a leading overhead door company in Brampton for door installation or repair, feel free to contact our licensed technicians at Peel Garage Doors right away.